Campus
Class Rooms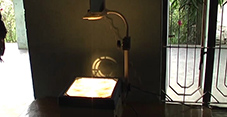 The classrooms at SRKEI are made not only to just create atmosphere that is conductive to learning but in a sense to nurture the quest for knowledge that the student possess. All classrooms are equipped with all modern teaching aids. These include electronic media such as LCD & O/H projectors etc. The audio-visual aids in the classroom include television and video players.
Computer Lab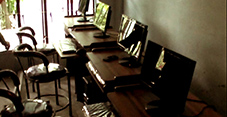 We have the computer lab for students & faculty. Fully networked intelligent switches and possesses round the 2Mbps leased line.
Library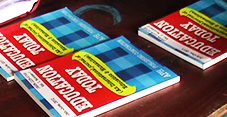 The Library is one of the best libraries in region. It hosts an impressive collection of academic resources in the form of books, journals, research paper and electronic journals on a variety of subjects. SRKEI provides adequate library facility for the students. SRKEI Library brings you an exhaustive and unparalleled resource and information base specific to Education. The Library has excellent collection of Encyclopedias, Latest journals, Magazines, Newspapers & other standard reading materials. It also has a wide collection of project and case studies.
Sports, Culture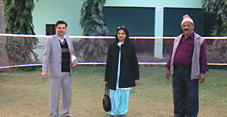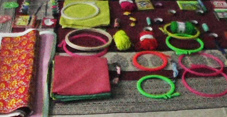 There are excellent recreational facilities for sports, including volleyball, hockey, football and cricket, athletics tracks and much more.
The co-curricular activities for students are held at the Student Activity Centre. There activities can broadly be classified into cultural and sports. Competition in music, drama, literature debating, etc are also held.